Do you feel like you are fighting your body to lose weight?
Did you know that our body is cyclical?
That the natural rise and fall of progesterone and estrogen impact our energy levels, concentration, and stress tolerance? When we leverage these natural cycles instead of working against them, we enhance our health and maintain our best body composition. I share my simple strategy to living in sync with this cycle in this program. You will learn the slight changes to make in your fitness, nutrition, and lifestyle that will support you feminine cycle and lose weight with ease.
When we understand female physiology, we can identify and work with our body's natural cycles to live a healthier + happier life.
If you are ready to begin syncing with your cycle to achieve your goals...
GIRL, YOU ARE AT THE RIGHT SPOT!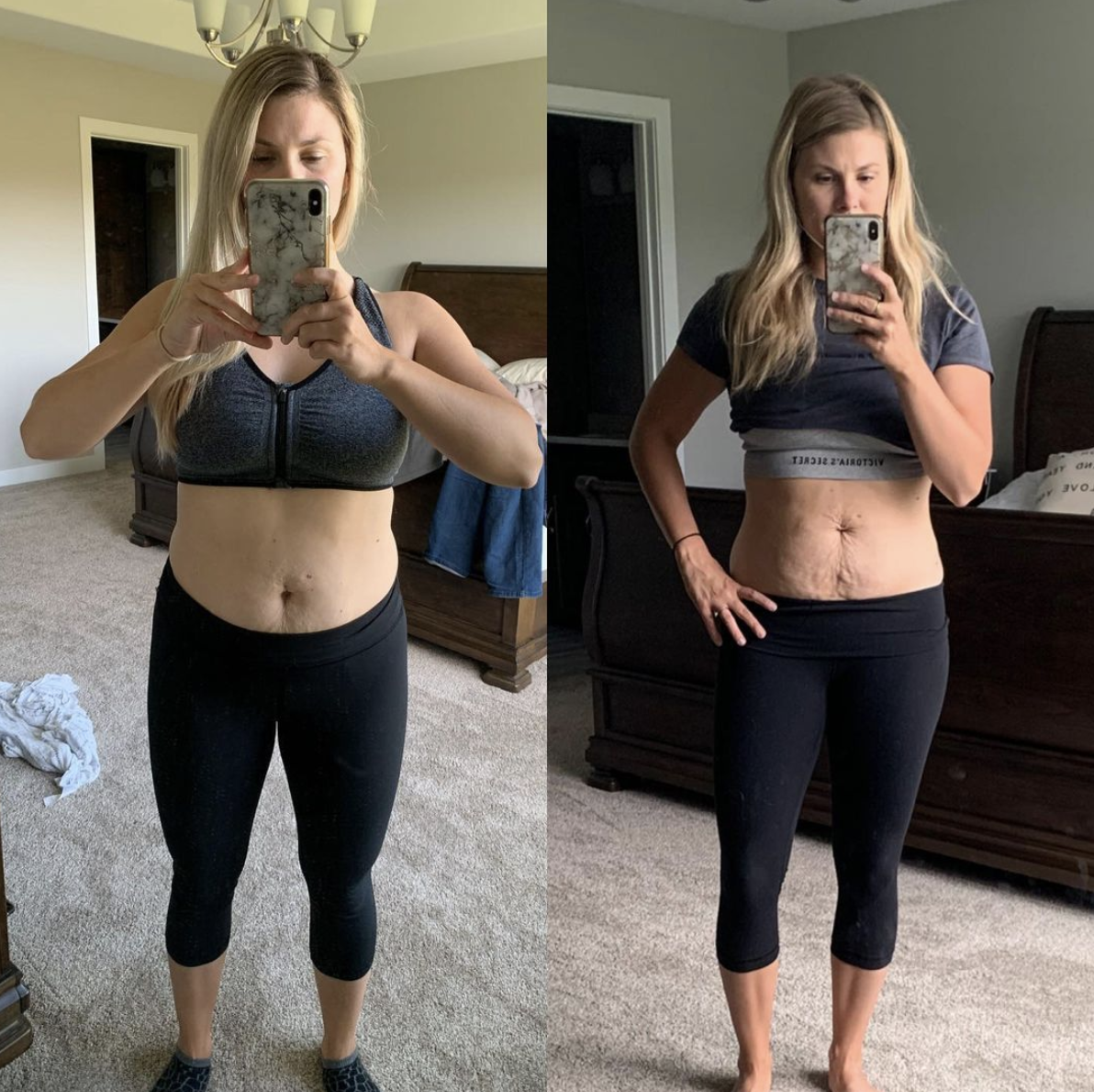 This changed everything for me! 
I used cycle syncing to lose 20 pounds of baby weight that would not go away. Not kidding my "baby" was 18 months old and I was still around the same weight as when I was 8 weeks postpartum. My weight was stuck, I was working out hard consistently, eating the same things, and SEEING NO RESULTS. Once I learned about cycle syncing I made small changes to my workouts, nutrition, and self care and dropped that 20 pounds.
Feminine Fitness Foundations will teach you how to start syncing with your cycle - lifestyle, workouts, nutrition, and more!
Why change your workouts to sync with your cycle?
Syncing your workouts with your cycle works because you tune in to your body. Over time you get faster results and love working out. I will teach you what workouts are supportive for each phase.
Why change your nutrition to sync with your cycle?
Syncing your nutrition with your cycle caters to the different nutritional, digestive, and caloric difference that your body has based on what cycle you are in. I teach you various diet, cooking methods, food lists, and meal plans that support your phases.
Why change your lifestyle to sync with your cycle?
Syncing your lifestyle with your cycle helps you unlock the superpower of each phase. We are not the same every single day. Depending on where we are at in our cycle we have different strengths. I will teach you how to be supportive of each phase giving you ideas for self care and productivity.


Ready to level up?
Check out Joelle's Intentional Time Management course or the upleveled Feminine Fitness Program. Which includes all of the foundations as well as an 8 week course to sync with your cycle, support your hormones, and live in flow!